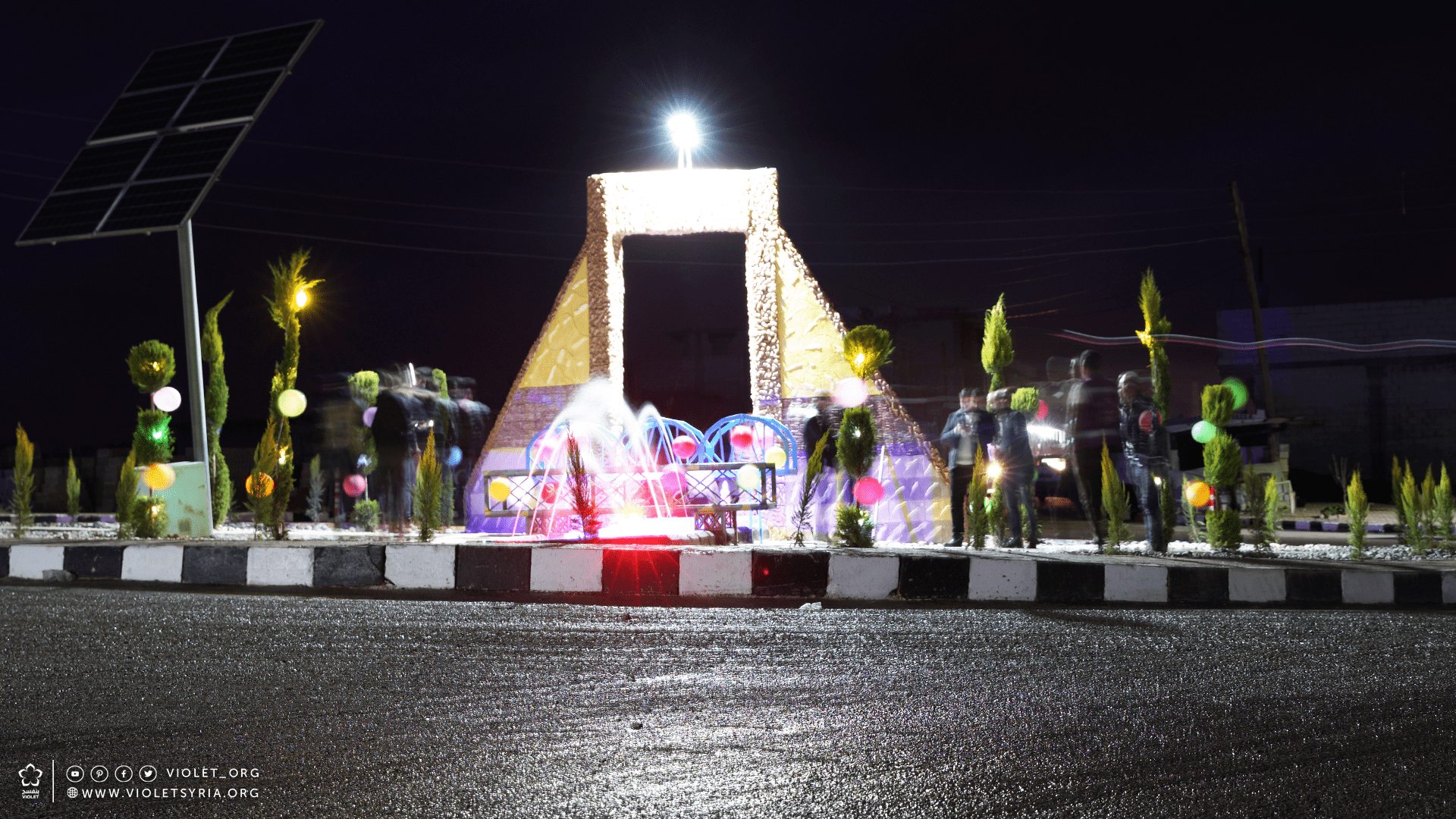 Tens of thousands of displaced people in northern Syria are in acute need for work in order to provide the minimum living standards for their families
"I found an announcement for the cash-for-work project on the social media pages. After arriving at the Violet office and apply to the project, I was accepted and started working after a short time".
"These projects are much better than the projects of food baskets, where the project contributes in going the beneficiary to the work and earn money, in addition to contributing to the return the life to the areas where he works"
Mohammed tells us that he was displaced from Deir al-Zour city to Idlib city
The project has benefited 1,780 HHs so far within five implementation rounds each round about 20 days.
More than half of the beneficiaries were IDPs, as well as 650 FHHs participated in the project.
The purpose of the project is to improve the livelihoods of the target families by providing short term job opportunities and strengthening the resilience of the vulnerable people in several areas in northern Syria.
The implementation areas of the project were distributed in Idlib and Aleppo governorate, where the work was done within the city of Idlib and its eastern countryside in Sarqeb, in addition to the western countryside of Idlib in Kafrouin and the villages of Rif Selqin (Kafrhand, Tal Ammar, Abu Talha, Saidia). In addition to Jarablus in northern Aleppo.
The activities included Service projects which targeted cleaning sector and the municipalities. In addition, insecticides were sprayed inside the cities. And also rehabilitation of the public facilities. Projects mainly aimed at the value chain related to olive trees were also pruning, harvesting, Insecticides and planting seedlings for olive trees were implemented.
:شارك على وسائل التواصل الإجتماعي