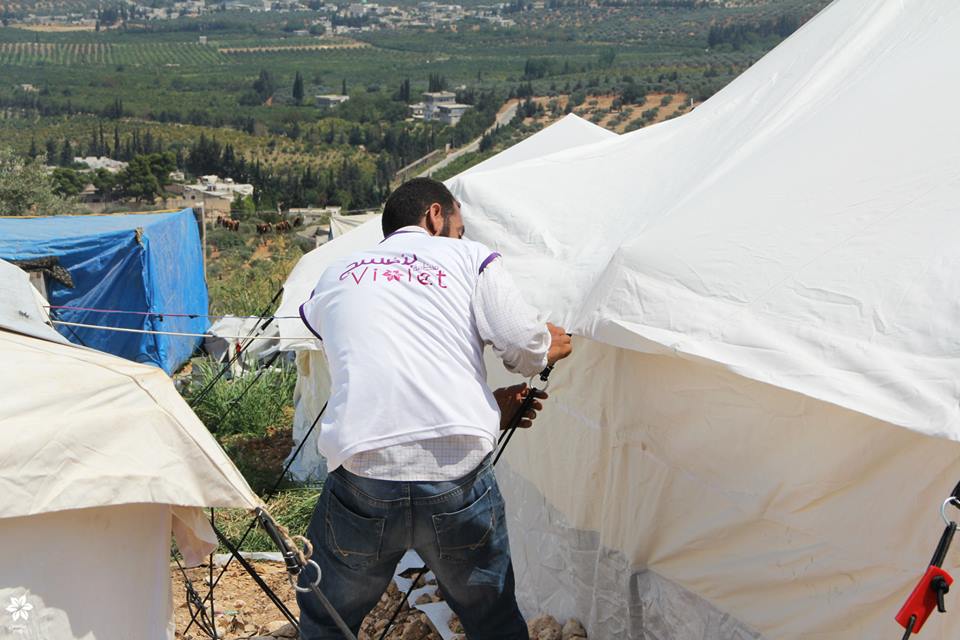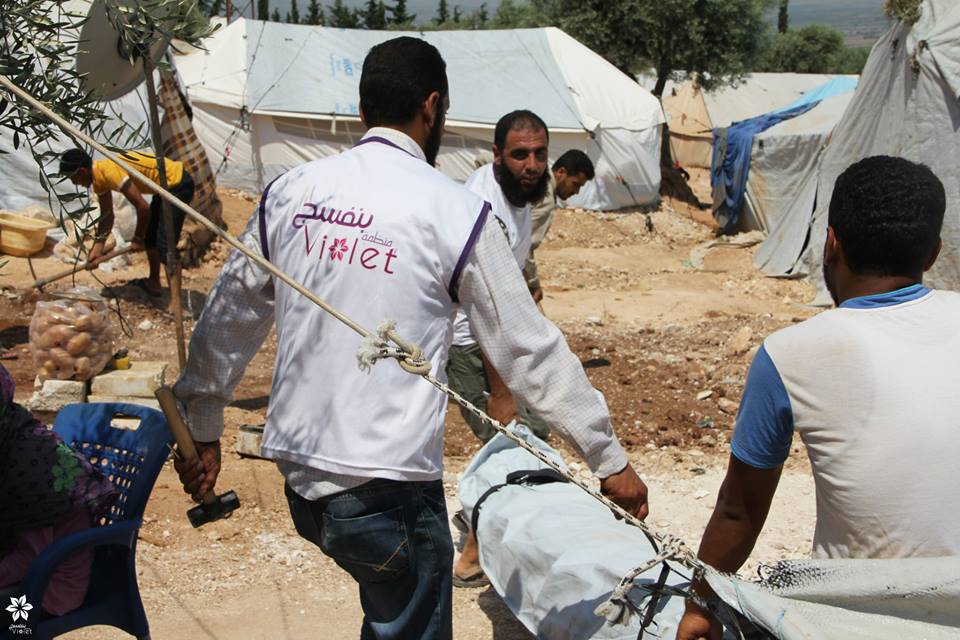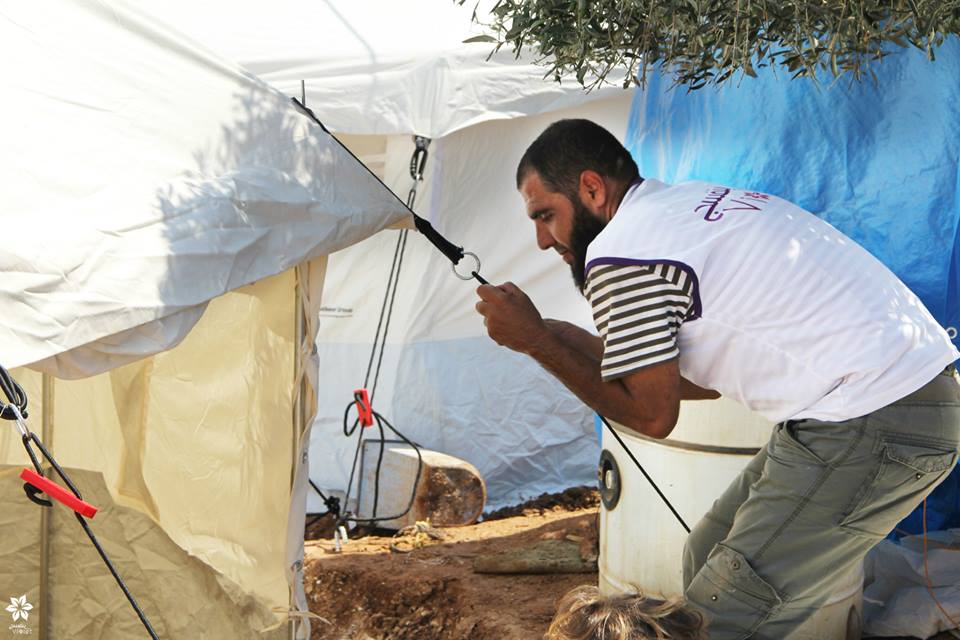 The camp management replaces the worn-out tents in all the camps supervised by it. Qadimoon camp is one of these camps, which is witnessing a new displacement movement toward it.
The team works on the installation of new tents and the replacement of old and worn-out ones, which holds out the former winter conditions in preparation for receiving a new winter storm.           God forbid.
God brought them all safely to their homes.
:شارك على وسائل التواصل الإجتماعي