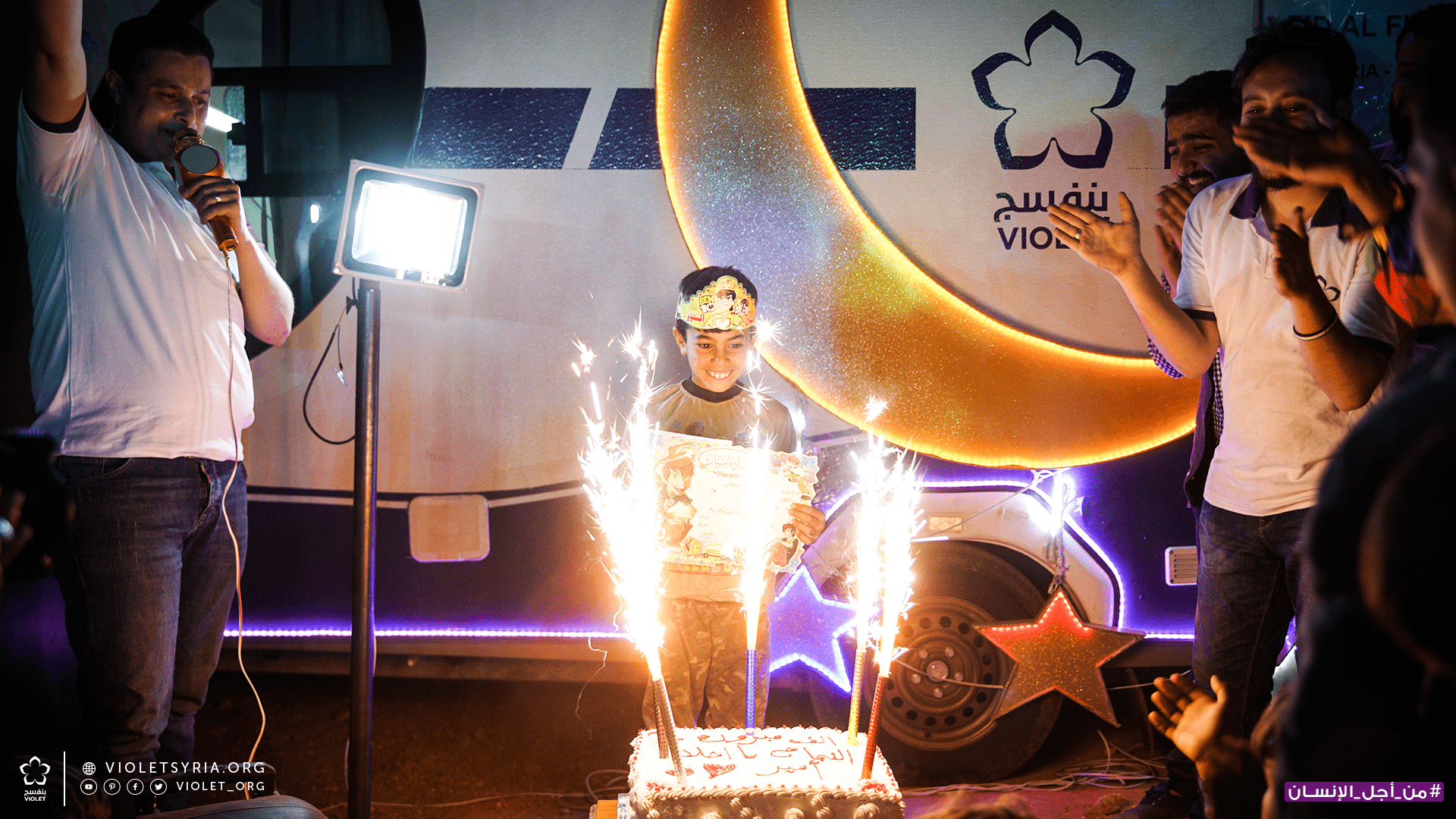 Eid comes to you .. Eid Mubarak! ..
Eid al-Fitr comes on Syria and its people and their wounds are still bleeding. The displaced are moving from one city to another in search of a safe place. During the recent shelling campaign, thousands of people left their homes to the north of Syria. More than 450,000 displaced people, mostly children, and women, left everything Behind them.
Displaced people are distributed to random camps and farmlands. Eid is coming and they are displaced with no shelter.
"We left our homes bare, we had nothing from our house. We left at night and we have been living under the olive trees for 20 days without any of the life factors," says Umm Khaled, a displaced woman from Hama. ''And Eid has come, and we need something that pleases the kids"
Banafsaj Organization, with all its projects and volunteer teams, has responded from the first moment and provided a variety of assistance to more than 90,000 newly displaced people during the month of Ramadan. Eid was of great importance to the sanctity of this occasion for Syrians. They worked on new ideas that can plant hope and rejoice on the faces of the displaced children under olive trees through the feast barber who delivered his equipment and his beautiful chair to those children and every child can choose the haircut he wishes. "It was a beautiful feeling to fix the children's hair to receive Eid with the distribution of the Eid clothes and gifts for all. We continued our activities throughout the days of Eid al-Fitr, which is supposed to be rejoicing to the children and their families, "said Ibrahim Sarmini, supervisor of these activities at the organization.
The suffering of our people continues and the team continues to respond to it and to change the harsh reality to joy and pleasure after the arrival of the Eid vehicle to the random camps under the trees. The vehicle holds a lot of joy and hope for these children through the implementation of ten small programs throughout the days of Eid:
Ramadan lantern – Eid gifts and clothes for all – Shadow Fantasy Theater – The best Eid event – Eid Barber – Dr. Shihab and Dr. Nizak – Khafif and Zarif for juggling – Fahman and Nabhan for the story of Eid – various games and activities for psychological support and reality improvement.
"It was a wonderful day. It made us forget the war and shelling that we escaped from. I had a spiky hairstyle by the barber. I have always wanted to have my hair fixed this way.'' says Mustafa, one of the displaced children.
With the great help of the partners and supporters of the good people who shared the pleasure of giving in Ramadan and Eid, this was the result. We were able to serve these displaced people, wishing them a soon and safe return to their cities and home.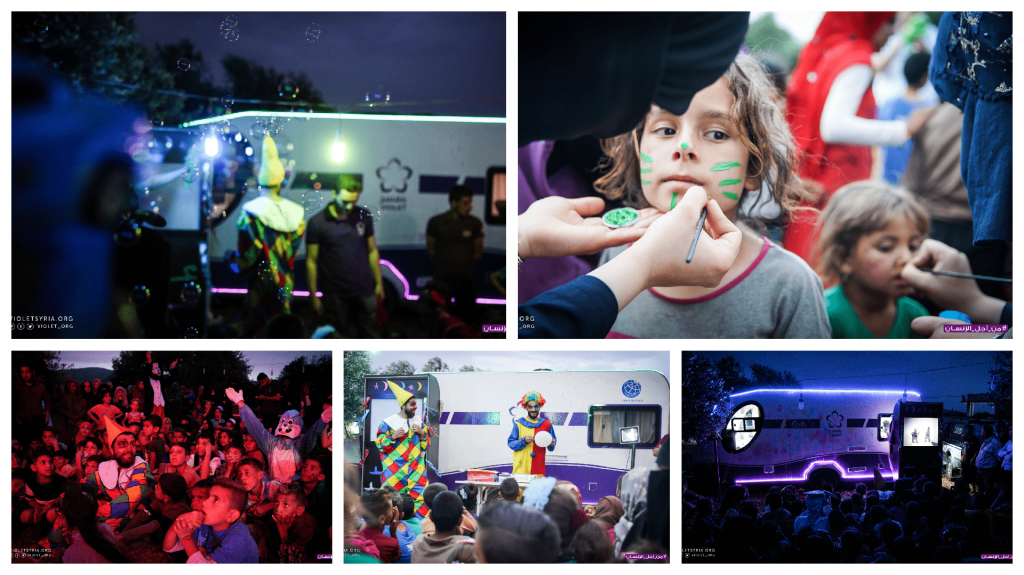 :شارك على وسائل التواصل الإجتماعي