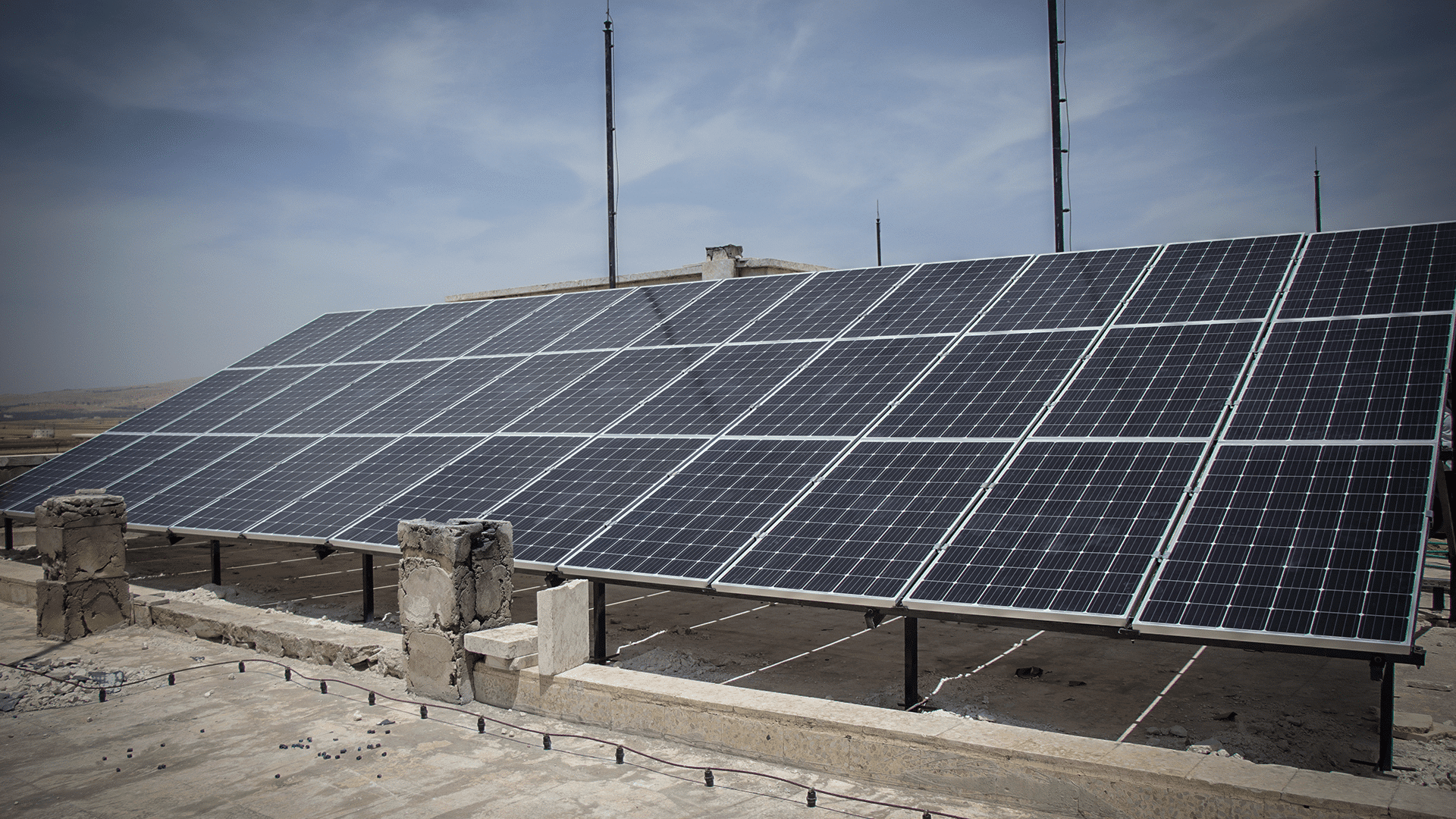 Since the beginning of June 2019 ,Voilet Organization has delivered an integrated project to supply power to 15 health facilities fully and around the clock so it can be fulfilled in these facilities in Idlib province and Halab in the Syrian North.
This project included facilities that are distributed in more than 7 villages between health clinics , blood bank , and specialized health centers in order to ensure the sustainable functionality using the solar energy system that compensate for the alternative energy resources which contributes to pollution and noise prevention that is caused by using generators near to the health facilities.
Mr. Ahmad Al Shaikh, WASH Program Manager, says : " These centers were selected based on the study of specialists to measure the potential for the system to be installed. The study covered surface areas, arithmetic, the number of the beneficiaries, and the working hours needed to ensure the best quality of service in these health centers and their services recipients."
Where every health center is served by an integrated system and a median of 27 KW can be calculated. Professionally and technically placed to ensure the power gets to the clinics without interruption.
" The Solar Lightening Project will reduce the cost for almost zero . In addition to the calmness it will add, its an environmentally friendly green project that supports serving patients in an appropriate atmosphere. The organization still seeks new funding to expand the project to new health centers in the Syrian North " Al Shaikh added.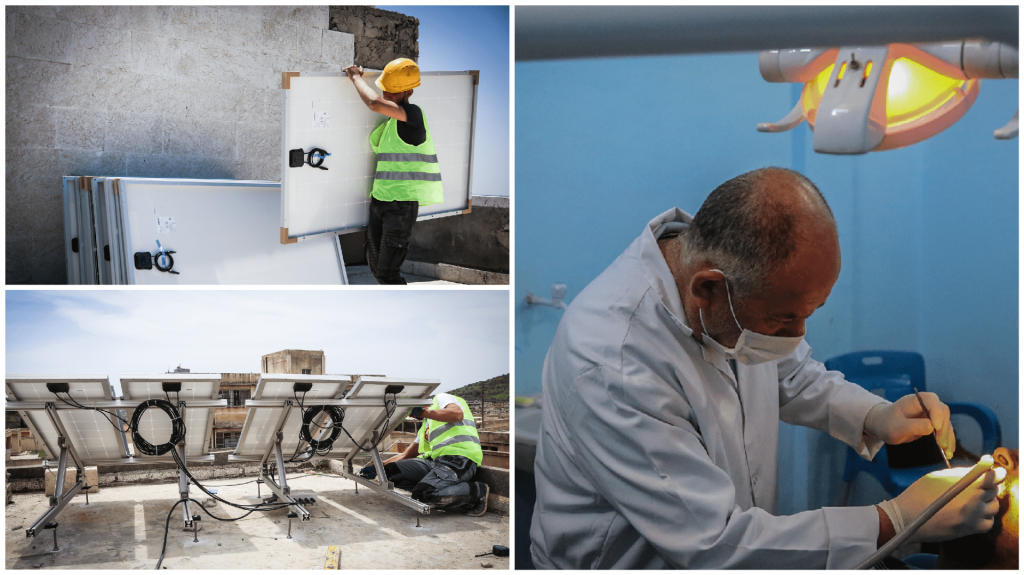 :شارك على وسائل التواصل الإجتماعي