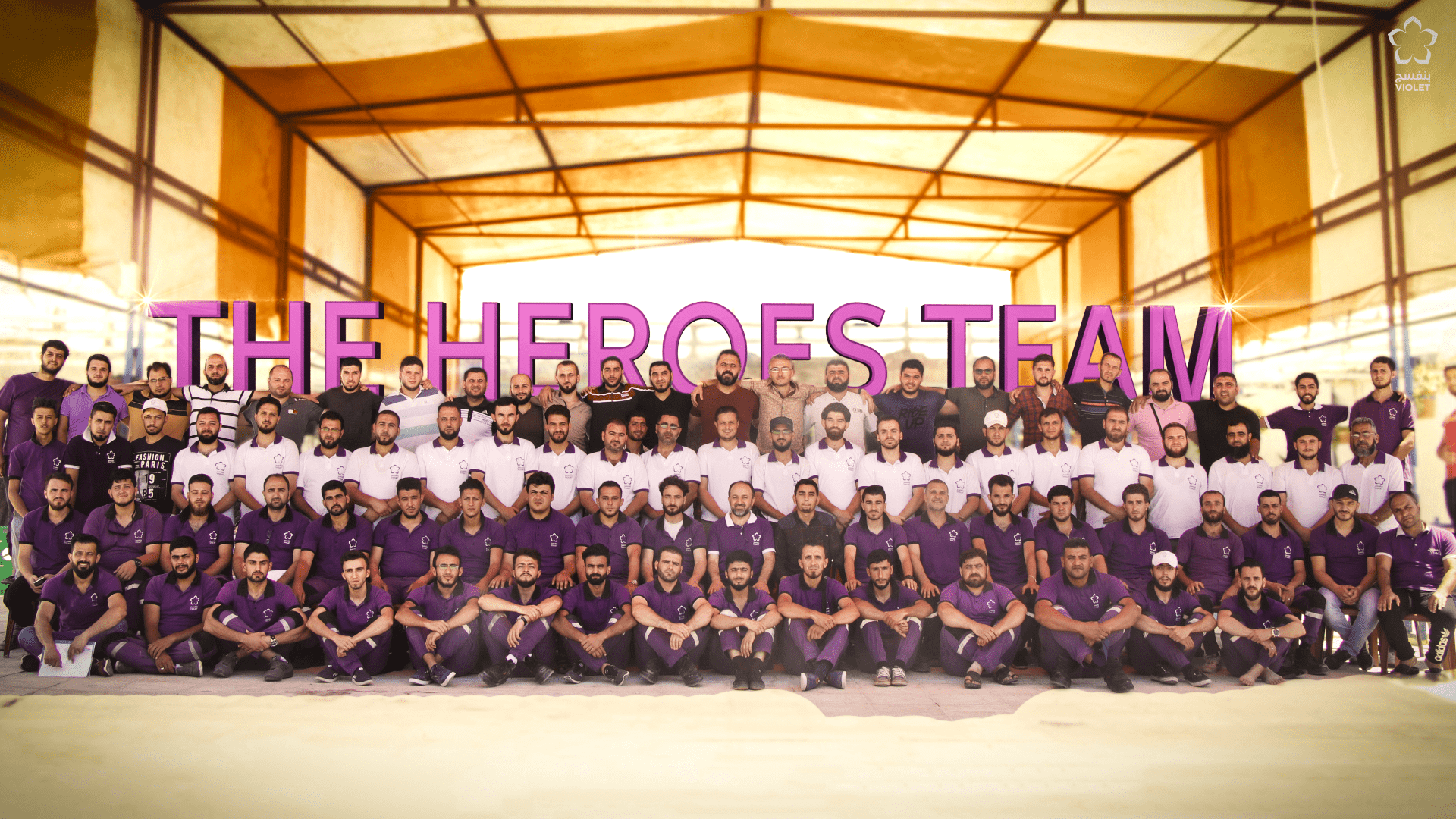 " Violet's First Emergency "
Response Camp
As part of Violet's volunteer initiative, which is unique among Syrian humanitarian organizations, Violet launched the first internal "Emergency Response Camp" during July 2019 in Azaz, Syria.
In the camp, Violet's volunteers, staff and department managers came together from Syria and Turkey to discuss the future of the emergency response.
On the agenda of the 100 participants during the three days were topics such as strategic planning and bridging the administrative gap between Syria and Turkey, caused by the distance and also borders separating the headquarters from the field. Both senior management and volunteers were eagerly working together to develop strategic plans for the coming month to overcome the obstacles experienced.
The camp also included a practical scenario exercise for an integrated humanitarian response plan, combining the efforts of the programs and the supporting departments with the voluntary youth teams. That was done by pretending to responding with an organizing and implementing integrated response scenarios for one of the cities of Yemen. The exercise included an analysis study of the ability and speed of response of all departments of Violet Organisation. All teams worked under real pressure to measure response speed and overcome possible challenges.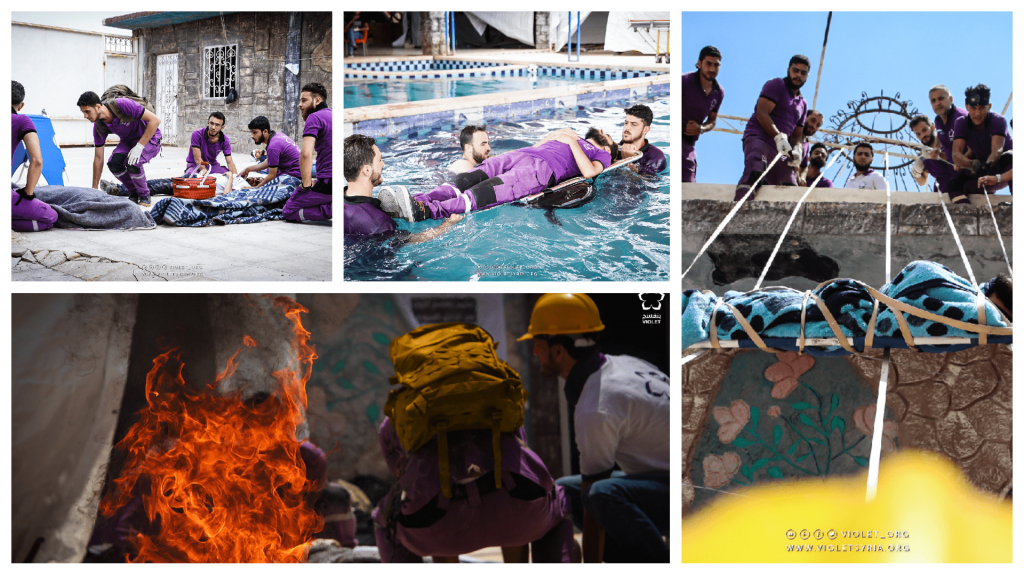 On the last day, the families of Violet's killed paramedics' families were invited to attend the ceremony to honor them with all the team and the survivors from targeted ambulance in Ma'arat al-Nu'man on 20.06.2019. For this occasion, Mr. Mark Cutts, UN Deputy Regional Coordinator for Syrian Crisis, directly addressed the team and offered his condolences to the victims' families and the rest of the team in Violet. For everyone and especially the families, it had a great impact and showed them how the world is standing in solidarity with their loss and their sacrifice.
.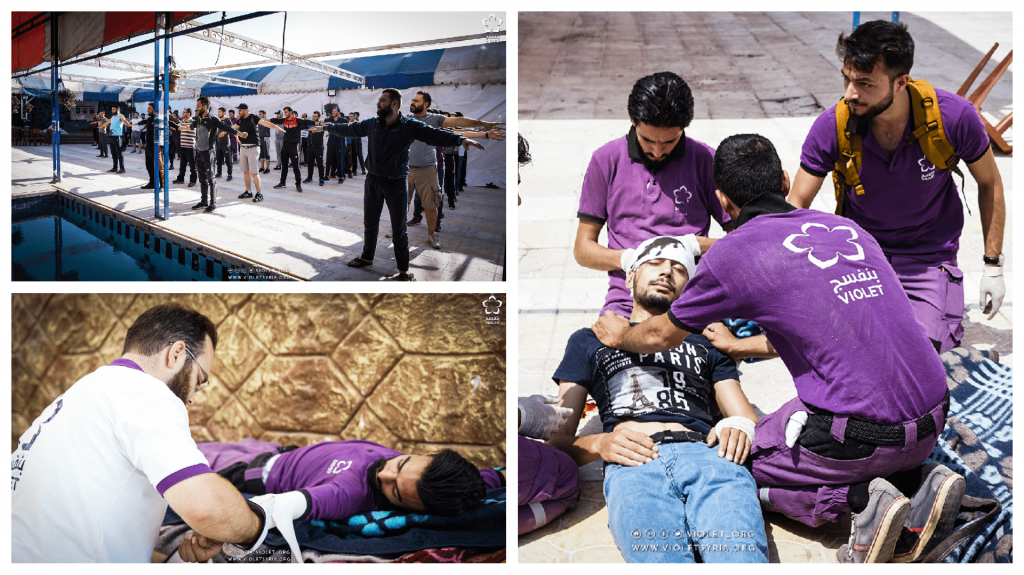 "It was one of my best days, I felt how great Violet Teams are and I felt the giving spirit owned by all the team … The camp gave me a strong motivation to continue to help others and provide services despite the extremely dangerous conditions we are experiencing, "says Mustafa, a volunteer and one of the emergency team.
:شارك على وسائل التواصل الإجتماعي