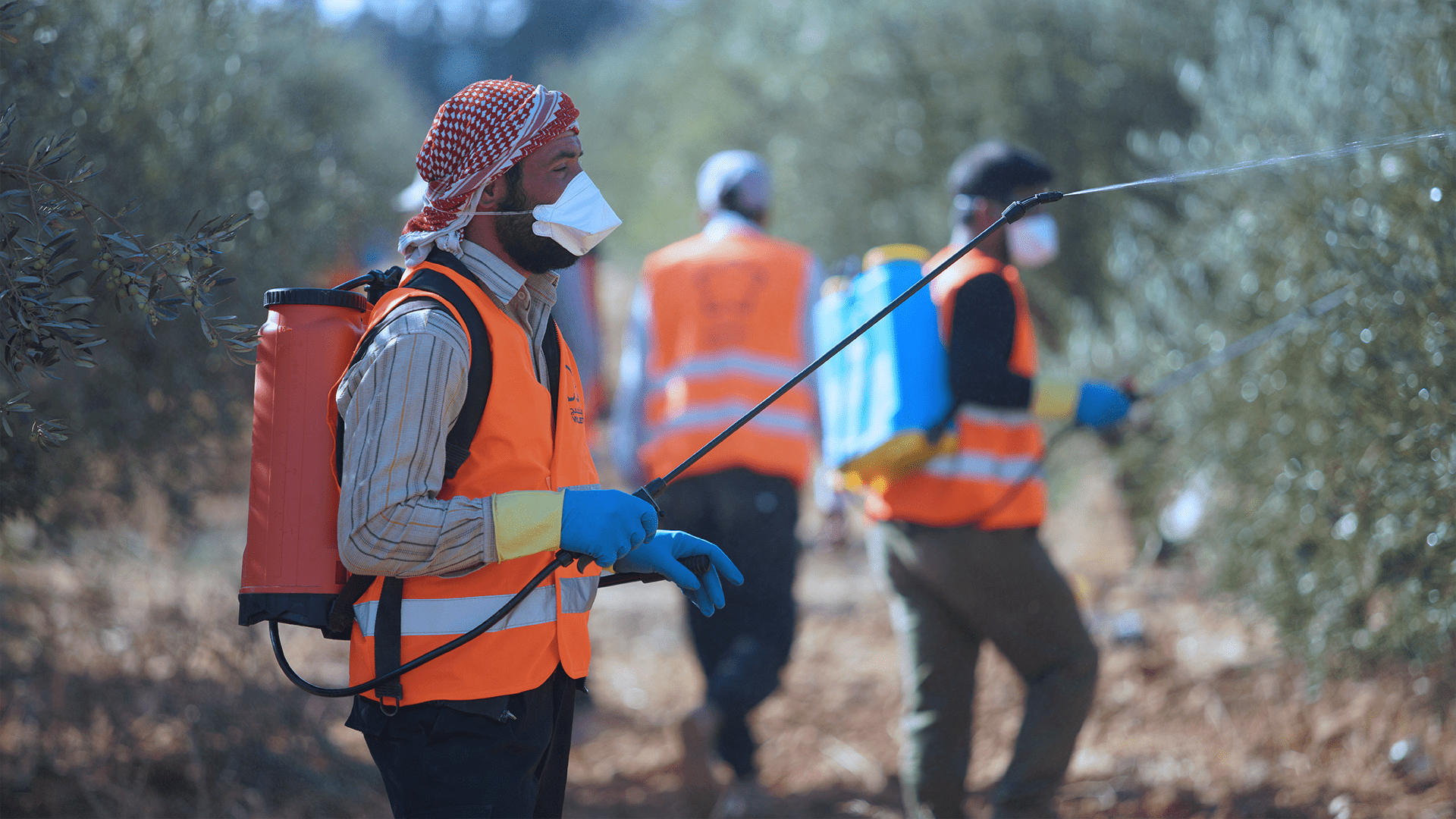 As the humanitarian situation in the North of Syria continues to deteriorate, more than 100 thousand families were displaced from their houses are still without a shelter and the every day needed essentials.
In addition to the destruction of all the civilian structures and the infrastructures; The suffering of more than 4 million Syrians in the North was worsened because of the high daily expenses of the families and individuals, and the lack of employment opportunities.
While the suffering of the displaced and resident families with low income continues, you will find that each family monthly income is less than 50$ with no other additional income that caused the children dropping out of school and doing hard work with low payments. Plus, that women started working in tough jobs to provide a daily income for their families.
As for the previously mentioned, Violet Organization" In the livelihood sector " in Aleppo Countryside and Idlib has launched Cash-for-Work and vocational training projects to help securing job opportunities for the families most in-need and with special cases.
Also working on training and qualifying people in many occupational systems to secure daily incomes for their vulnerable and poor families with limited income.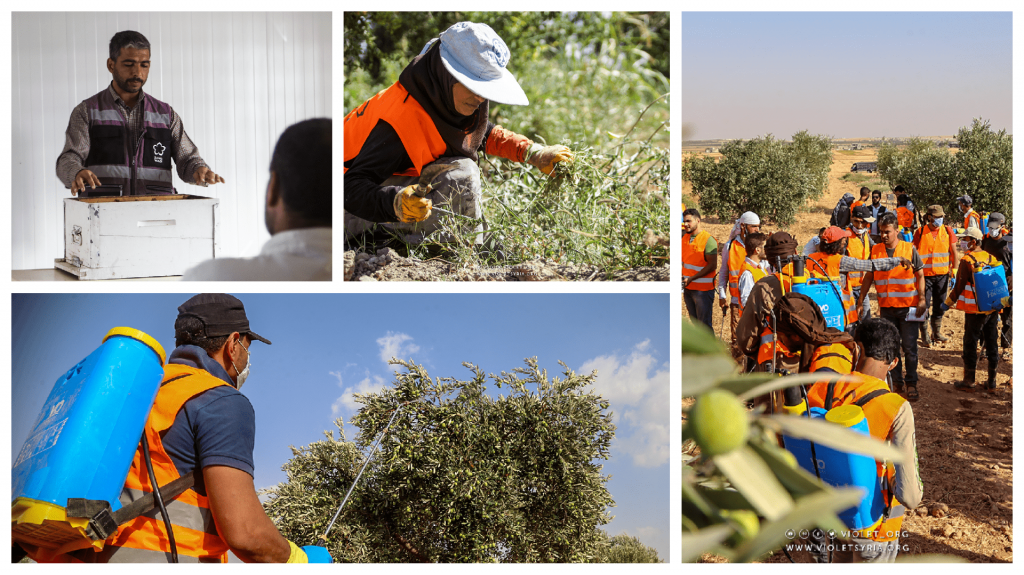 More than 2000 families from Al-Bab and Azaz city in Aleppo Countryside and Idleb Countryside gets benefit out of Cash-for-Work Project in the following activities :
⁃ To cook agricultural pesticides for olive trees
⁃ Pomegranate tree species
⁃ Organic fertilizer industry for agricultural land
⁃ Olive harvest
⁃ Educating and training more than 100 farmers to deal with olive trees and farmlands.
More than 1000 women who work in different projects to help their families are getting benefit from this project to keep their dignity and work in proper jobs.
Vocational training also contributes to technical support in establishing and improving small and medium-sized enterprises and in regulating the practice of occupations in the labor market within sectors that include:
⁃ Maintain the solar system
⁃ Training in the food industry
⁃ Beekeeping
⁃ Organic fertilizer industry
⁃ Motorcycle and engine manufacturing
⁃ Pastry and dessert making
⁃ Health extensions and electricity
More than 520 trainees over half of which will be women are getting benefits from these projects.
:شارك على وسائل التواصل الإجتماعي