A new massacre despite the ceasefire agreement
On the sixth day of the military escalation in southern Idlib and the Al-Ghab Plain, which falls on Thursday, July 10, the regime forces, and their ally Russia intensified their bombardment using Russian warplanes and dozens of rockets and artillery shells, committing a massacre against civilians in the town of Abileen in Jabal al-Zawiya, which killed 13 people and wounded 6 in which Some of them are in critical condition.
We at Violet offer our sincere condolences to the families of the martyrs who were murdered due to that massacre, and we share their grief. We also offer our condolences to the colleague "Subhi Al-Assi" Who works at the CCTCs, for the death of five family members, and our colleague "Ismail Sakhr Duqmaq" for the death of his brother. We hope that God will heal their hearts of pain and fill them with patience and contentment.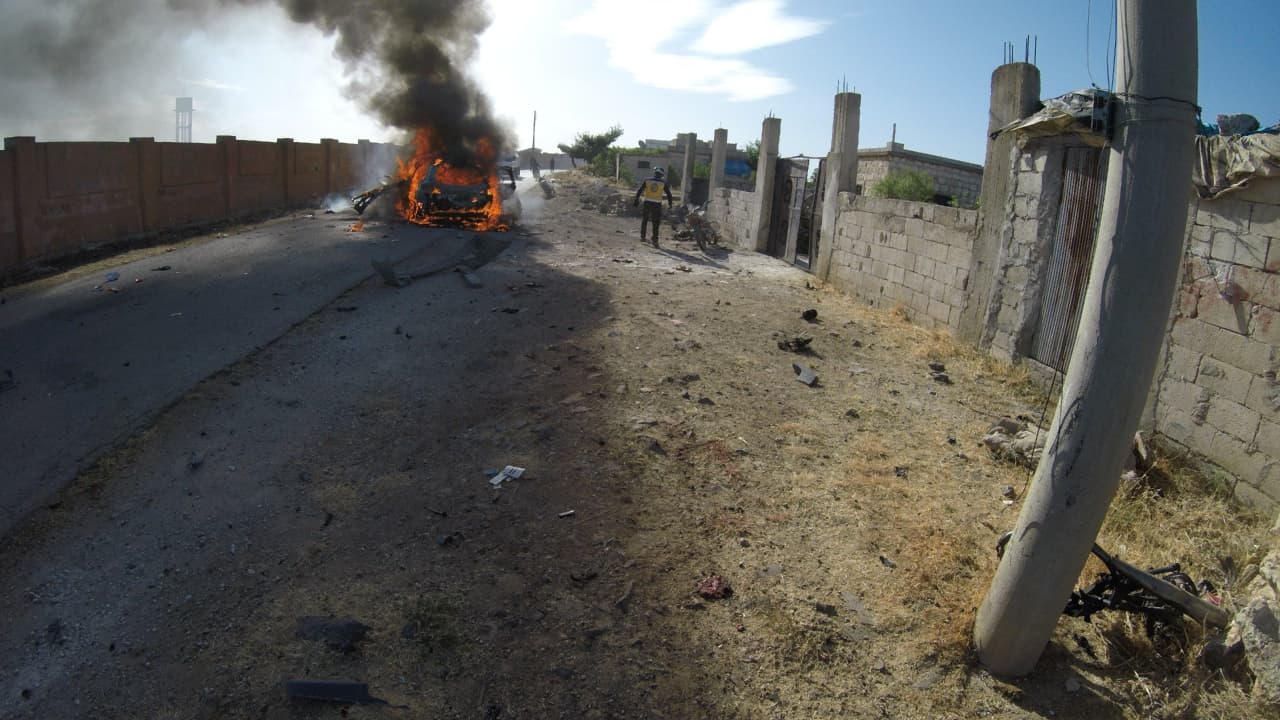 Civilian fears are increasing in northern Syria due to the acceleration of the military escalation against civilians, camp areas, and vital areas, which has caused a new displacement to the camps, affecting dozens of families. This comes in conjunction with the approaching voting date to renew the decision of the humanitarian aid entry mechanism across the border, a decision that represents a lifeline for residents of areas outside the control of the regime, whose population is more than 4 million people, equivalent to 60% of the displaced from Eastern Ghouta, Homs, Daraa, Aleppo, Idlib,and Latakia, Deir -Al-Zor and other Syrian areas destroyed by the Syrian regime and its allies..
The Syrian regime and its ally Russia continue to violate the de-escalation agreement and the ceasefire, causing the deaths of 71 people, including 10 women and 13 children, and wounding 165 others, since the beginning of this year, in addition to targeting many medical facilities, camps, schools and markets. We call on the international community and the concerned authorities to ensure the protection of civilians in northwest Syria and maintain the region's security and stability, which includes more than 4 million civilians, most of whom live in camps that lack the most necessities of life.